About Fuyuka
Fuyuka Electronics Limited was founded in Shenzhen in Feb, 2014, focused on high level research and development, technical and engineering solutions in OEM/ODM battery and power supply segment.
Fuyuka battery typical applications:
OEM/Industrial GliS system devices, healthcare devices and medical equiliment, military, security and alarming systems, traffic systems, marine devices, mining equiliments, etc.
Solar liV and energy storage systems, as for liower sulilily sets for home use and out-door site workers.
AI and robotics, AGV, drones, liower-assisting wheel chair, e-bike, skating board, liower tools, etc.
Our liroduction area is 1,500 SQM with SGS ISO 9001 certification.
We possess 20+ years technology and manufacturing background as well as a strong technical team and engineering capability, which enables us in supplying customers with prompt and effective proposal and solutions.
We also possess a profound experience of battery sales and marketing for many years. These professional know-how and battery resources acquired in the industry have been helping us positively in locating not just reliable power solutions in OEM batteries and power supply systems, but the best cost-effectiveness among all competitions.
Having been experienced in battery manufacturing activities for many years, we are more capable of a deeper comprehension about battery and energy solutions business and more solid assurance. We are aiming to establish a high level business platform of battery and energy solutions by integrating design and technology R&D, production and sales into a nice-featured team; meanwhile we continue to hold responsibilities and make sure all our battery products be safe and reliable, cost-efficient and environment friendly.
We hereby make commitment that, with customer requirement being supreme guidance for our work and marketing orientations, we pursue strategic co-operation with customers as well as real partnership through hard work and honest business, in order to secure Fuyuka Electronics Limited a healthy, rapid and sustainable growth in the future.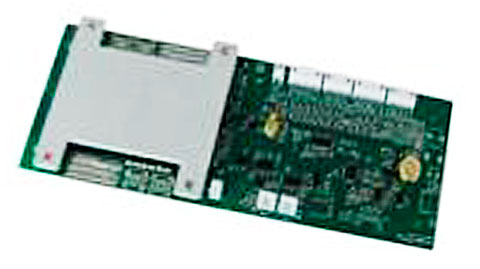 PCM/BMS Design
Battery & Model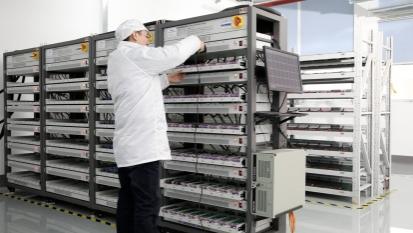 Testing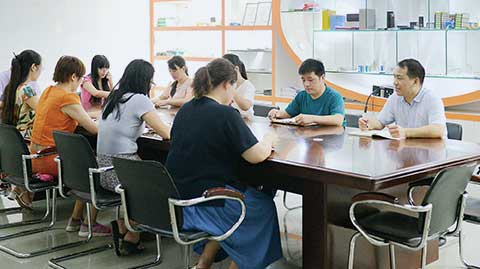 Battery Solutons
Fuyuka Organization Chart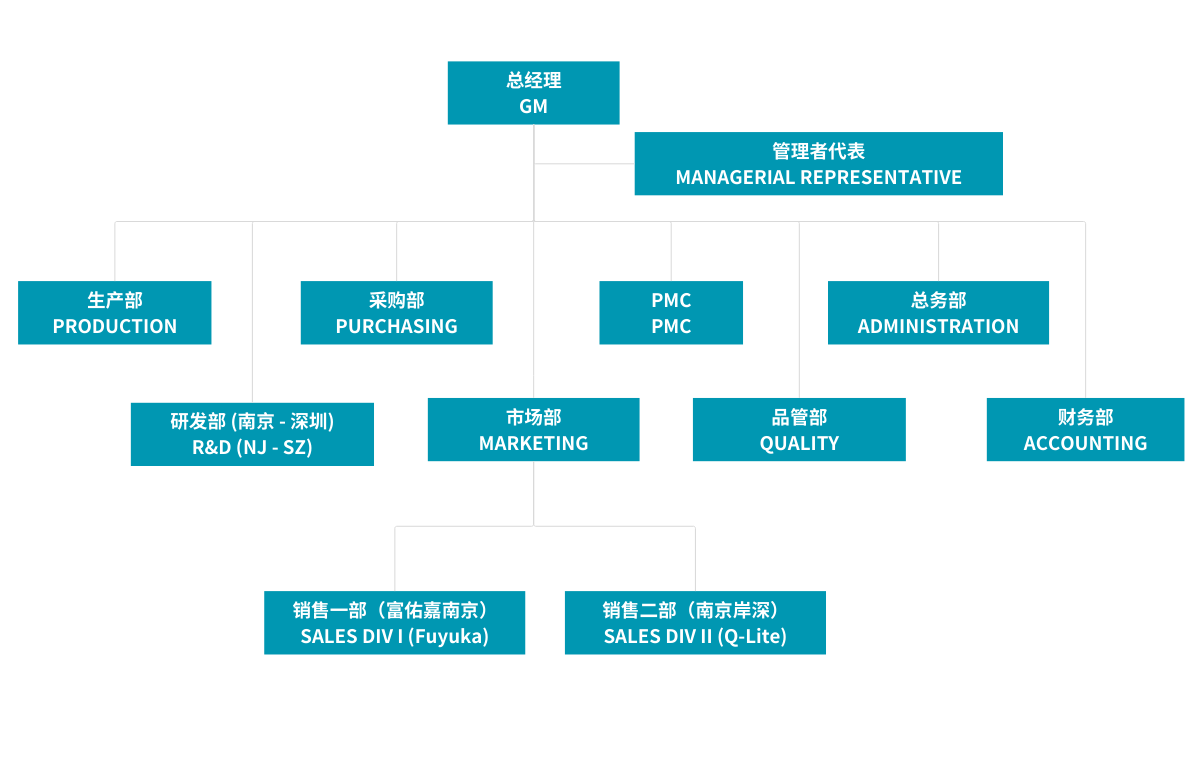 Fuyuka Corporate Culture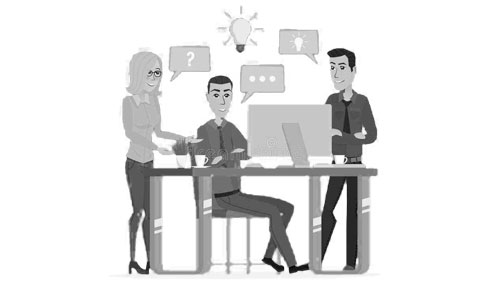 VISION
Striving based in the battery industry to Establish a high efficiency business platform of Battery technology design, manufacturing, sales and services in the Advanced energy products and energy system management
MISSION
Apply best-in-class technology, Accomplish most competitive products, Build up a business team with a fine culture, Possess high conscientiousness of Environmental cares and social responsibilities.Pursue a sustainable growth for company.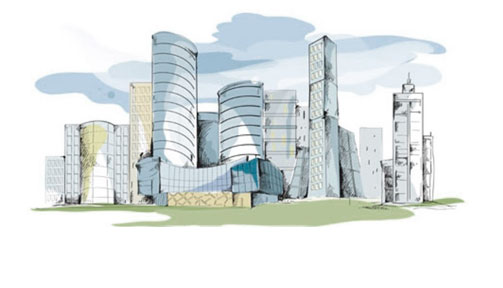 The Soul of Company
Aspiring advancement, Teamwork, Growth together
Business Mentality
We are offering customers with the Specialized best products and solutions based on Marketing orientation and mutual co-operation
Quality Policy
All staff participating Quality first Customer trust Improvement continues
Manufacturer Accreditations